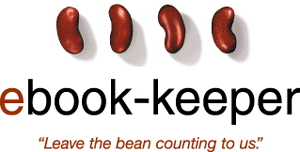 Introducing eBilling and eOrdering
What if...
your website could handle your company's orders, invoicing and billing for you?
What if...
you could get billing done in minutes instead of hours?
What if...
You could have a 95% reduction in your invoicing costs, and turn your bills around an average of 7 to 9 days faster?

Why play "What if" when you can
have all these things right now? Check out our eBilling Services ...

eBilling
Our internet billing service will save your small-to-midsize business a lot of time and money. Studies show that online bills are paid an average of 7 to 9 days faster than old-fashioned mail. And the business world is noticing -- by the year 2004, an estimated 74% of all invoicing will be done online. Let EBK help you take advantage of this technology today!

This service comes standard with our "Order Manager" package, or you can use it by itself to improve your bill collection process.

Increase your on-time payments
Reduce costly paperwork and postage - typically from about $3 per bill to about 17¢
Improve productivity

eOrdering
EBK now offers comprehensive, interactive website management for your small-to-midsize company. Let our system transform your static, under-utilized website into a shipping and ordering powerhouse! Your new website will be able to:

Present products
Take customer orders
Facilitate shipping
Process invoices and bills

Now you can integrate all these functions into one system, instead of dealing with 3 or 4 different bill-handling methods. And it costs no more than your current non-interactive site! No up-front payment. No contracts. A small monthly maintenance fee gets you up and running like never before.

Check out this chart to see just how much time you'll save on a typical transaction. If time is money, then you'll want our eBilling services!

Why wait? Start streamlining your business and serving your customers better than ever before!